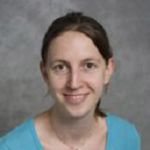 Publications
2017
2016
Statistical learning and dyslexia: A systematic review Journal Article
In: Ann Dyslexia, 2016.
2015
Distinguishing Target From Distractor in Stroop, Picture-Word, and Word-Word Interference Tasks Journal Article
In: Front Psychol, vol. 6, pp. 1858, 2015.
Electronic versions of papers are provided as a professional courtesy to ensure timely dissemination of academic work for individual, noncommercial purposes. Copyright and all rights therein reside with the respective copyright holders, as stated in each paper. These files may not be reposted without permission.