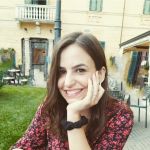 Research Areas
How you said it? The power of language as a social cue
The identity of the interlocutor is an essential cue for successful communication. A sentence like 'I have a large tattoo on my back' could be considered a credible statement if made by an adult but an ironic statement if made by a child. External cues, such as age, race, or gender, are considered fundamental for social categorization, influencing the way we perceive the members of that group and their communications.
In my PhD project I'm focusing on another cue that has received less attention. This is the case for the language (or accent) used by the interlocutor, which provides a huge amount of social information to the listener. I'm exploring two different aspects. The first concerns the analysis of the power of language as a cue for social categorization, using different bilingual communities and different paradigms. The second aspect refers to the consequences of the interlocutor's linguistic identity in the evaluation of the message. Specifically, I'm investigating whether the inferences that the listener makes about his interlocutor according to the language he/she speaks modulate the evaluation of the message.
I actively collaborate with researchers at the University of Barcelona and The bilingual Mind Research Group (University of the Basque Country). Moreover, I collaborate with 'Dipartimento di Studi Linguistici e Letterari' (UNIPD).
I'm also working on the "Foreign Language Effect" and Italian regional languages (so-called dialects, specifically Veneto) in decision-making using online softwares (Qualtrics and LabVanced).
Other research interests: Impact of linguistic labels on attentional mechanisms, language switching, production and perception of lie.
Publications
Conferences
Electronic versions of papers are provided as a professional courtesy to ensure timely dissemination of academic work for individual, noncommercial purposes. Copyright and all rights therein reside with the respective copyright holders, as stated in each paper. These files may not be reposted without permission.