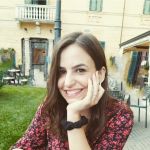 Research Areas
How did you say it? The power of language as a social cue
The identity of the interlocutor is an essential cue for successful communication. A sentence like 'I have a large tattoo on my back' could be considered a credible statement if made by an adult but an ironic statement if made by a child. External cues, such as age, race, or gender, are considered fundamental for social categorization, influencing the way we perceive the members of that group and their communications.
In my PhD project I'm focusing on another cue that has received less attention. This is the case for the language (or accent) used by the interlocutor, which provides a huge amount of social information to the listener. I'm exploring two different aspects. The first concerns the analysis of the power of language as a cue for social categorization, using different bilingual communities and different paradigms. The second aspect refers to the consequences of the categorization based on language on message evaluation and on lower-level cognitive processes, such as visual attention. Specifically, I'm investigating whether the inferences that the listener makes about his interlocutor according to the language he/she speaks modulate message evaluation and their gaze-cueing orienting.
I'm also working on the "Foreign Language Effect" and Italian regional languages (so-called dialects, specifically Veneto) in decision-making using online softwares (Qualtrics and LabVanced).
Other research interests: Impact of linguistic labels on attentional mechanisms, language switching, production and perception of lie.
I actively collaborate with Dr. Mikel Santesteban (from 'The Bilingual Mind' research group; University of the Basque Country) and with Dr. Cristina Baus ( from Universitat de Barcelona, Department of Cognition, Development and Educational Psychology, Barcelona). Here in Padova, I collaborate with Dr. Elena Pagliarini (from DiSSL – Dipartimento di Studi Linguistici e Letterari).
Selected Publications
2022
Pragmatic and knowledge range lenience towards foreigners Journal Article
In: Acta Psychologica, vol. 226, pp. 103572, 2022.
2021
Dimensions of social categorization: Inside the role of language Journal Article
In: Plos one, vol. 16, no. 7, pp. e0254513, 2021.
2018
2016
What can Written-Words Tell us About Lexical Retrieval in Speech Production? Journal Article
In: Front Psychol, vol. 6, pp. 1982, 2016.
Publications
Conferences
2022
Pragmatic and knowledge lenience toward foreigners Conference
Poster at the 2nd Experiment in the Linguistic Meaning conference (ELM2), 18-20 May 2022, University of Pennsylvania, USA, 2022.
Catching the truth: an EEG study Conference
Poster at the Cognitive Science Arena, 18-19 February, Bolzano, Italy, 2022.
2021
Does this sentence make sense? It depends on who said it! Conference
Talk at the European Social Cognition Network (ESCON), 13-16 September 2021, University of Salzburg, Austria, 2021.
Esplorando il ruolo del linguaggio come spunto per la categorizzazione sociale Conference
Mini Talk at Associazione Italiana di Psicologia-Sezione Sperimentale. 8-10 September 2021. Università del Salento, Lecce, Italy, 2021.
The role of linguistic speaker identity on language credibility: Evidence from a written modality paradigm. Conference
Talk at XV International Symposium of Psycholinguistics, 22-25 June 2021, Universities Nebrija and Complutense de Madrid, Spain, 2021.
Electronic versions of papers are provided as a professional courtesy to ensure timely dissemination of academic work for individual, noncommercial purposes. Copyright and all rights therein reside with the respective copyright holders, as stated in each paper. These files may not be reposted without permission.