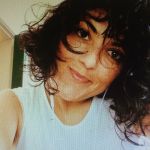 Telephone: 0498276034
Via Venezia, 15 – Room 01.022
schiano.arianna@gmail.com
Research Areas
My research interests are oriented towards the study of empathy and facial emotion expression processing
Social neuroscience
Social interaction, joint attention and shared experiences
EEG-Hyperscanning
Publications
2022
2021
Altering sensorimotor simulation impacts early stages of facial expression processing depending on individual differences in alexithymic traits Journal Article
In: Brain and Cognition, vol. 148, pp. 105678, 2021.
2018
Out of sight out of mind: Perceived physical distance between the observer and someone in pain shapes observer's neural empathic reactions Journal Article
In: Frontiers in psychology, vol. 9, pp. 1824, 2018.
Papers in progress
2017
Mothers with history of drug addiction show selective attenuation of empathic reactivity to children's pain Journal Article
In: Submitted to Frontiers in psychology, 2017.
L'utilizzo della tecnica di hyperscanning nelle neuroscienze sociali Journal Article
In: Submitted to Giornale Italiano di Psicologia, 2017.
Speaking other's language makes us closer: The case of empathy towards unintelligible others' pain Journal Article
In: Manuscript in preparation, 2017.
Posters
2016
Empathic neural responses in drug-addicted mothers: An event-related potential investigation Conference
9th Social & Affective Neuroscience Society (SANS), 28-30 April, 2016.
The empathic value of emotional prosody: does the way you express feelings shape both neural empathic reactions triggered by concomitant facial expressions and language content? An ERP study. Conference
56th Annual Meeting of the Society for Psychophysiological Research (SPR), 21-25 September, 2016.
Electronic versions of papers are provided as a professional courtesy to ensure timely dissemination of academic work for individual, noncommercial purposes. Copyright and all rights therein reside with the respective copyright holders, as stated in each paper. These files may not be reposted without permission.