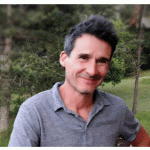 Telephone: 0498271277
Via Venezia, 8 – Room 02.022
eduardo.navarrete@unipd.it
Research Areas
speech production; language and social categorization; lexical access; semantic access; sign language
Publications
2016
What can Written-Words Tell us About Lexical Retrieval in Speech Production? Journal Article
In: Front Psychol, vol. 6, pp. 1982, 2016.
2015
First learned words are not forgotten: Age-of-acquisition effects in the tip-of-the-tongue experience Journal Article
In: Mem Cognit, vol. 43, no. 7, pp. 1085–1103, 2015.
Specifying the role of the left prefrontal cortex in word selection Journal Article
In: Brain Lang, vol. 149, pp. 135–147, 2015.
The Italian version of the Brain Injury Rehabilitation Trust (BIRT) personality questionnaires: five new measures of personality change after acquired brain injury Journal Article
In: Neurol. Sci., vol. 36, no. 10, pp. 1793–1798, 2015.
2014
The CRITICAL DIFFERENCE in models of speech production: a response to Roelofs and Piai Journal Article
In: Cortex, vol. 52, pp. 123–127, 2014.
La selezione lessicale per competizione e il compito figura-parola. Una rassegna critica. Journal Article
In: Giornale Italiano di Psicologia, vol. 4, pp. 773-798, 2014.
Electronic versions of papers are provided as a professional courtesy to ensure timely dissemination of academic work for individual, noncommercial purposes. Copyright and all rights therein reside with the respective copyright holders, as stated in each paper. These files may not be reposted without permission.