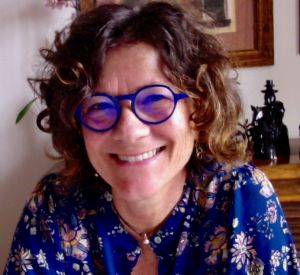 Research Areas
Language system; Language and cognition interactions
Specific research interests:
Language and biligualism
Multilingualism and dialects
Predictive processing in language comprehension
Speech processing in deaf people with cochlear implant
Sign languages and deafness
The role of attention and control in language processing
Active research grants:
"The role of cochlear implantation and bimodal bilingualism in early deafness: a window into the neurofunctional mechanisms of human language" PRIN Research Grant (prot. 20177894ZH)
Publications
2000
1999
The role of letter identity and letter position in orthographic priming Journal Article
In: Percept Psychophys, vol. 61, no. 4, pp. 691–706, 1999.
Functional constraints and multiple procedures in reading Inproceedings
In: Proceedings of ECCS'99—European Conference on Cognitive Science, pp. 309–314, Siena: Multimedia & Communication, 1999.
1998
Lexical effects in naming pseudowords in shallow orthographies: Further empirical data. Journal Article
In: Journal of Experimental Psychology: Human Perception and Performance, vol. 24, no. 2, pp. 622, 1998.
1995
Letter-position coding in random constant arrays Journal Article
In: Percept Psychophys, vol. 57, no. 6, pp. 875–890, 1995.
0000
Electronic versions of papers are provided as a professional courtesy to ensure timely dissemination of academic work for individual, noncommercial purposes. Copyright and all rights therein reside with the respective copyright holders, as stated in each paper. These files may not be reposted without permission.