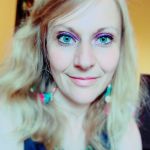 Research Areas
My research mostly focuses on using EEG/ERP to study how social cues conveyed by human faces, such as emotional expressions, group membership and perceived trustworthiness shape both low-level processes (resolution of faces' representations in visual working memory) and empathy towards others' emotional states. I am particularly interested in individual and contextual variability in empathic processes and in embodied simulation of emotional expressions.
Publications
2019
Functional dissociation of anterior cingulate cortex and intraparietal sulcus in visual working memory Journal Article
Cortex, 121 , pp. 277-291, 2019.
2018
Neural measures of the role of affective prosody in empathy for pain Journal Article
Scientific reports, 8 (1), pp. 291, 2018.
N2pc reflects two modes for coding the number of visual targets Journal Article
Psychophysiology, 55 (11), pp. e13219, 2018.
2017
On the role of the inferior intraparietal sulcus in visual working memory for lateralized single-feature objects Journal Article
J Cogn Neurosci, 29 (2), pp. 337–351, 2017.
2016
Cross-modal matching of numerosity is subserved by the left parietal cortex in the developing brain Conference
Biennal Meeting of the Society for Functional Near-Infrared Spectroscopy, Paris (FR). October 13-16, 2016.
A multi-modal fNIRS/EEG investigation of the fronto-parietal network during audio-visual matching Conference
Biennal Meeting of the Society for Functional Near-Infrared Spectroscopy, Paris (FR). October 13-16, 2016.
Minimal humanity cues induce neural empathic reactions towards non-human entities Journal Article
Neuropsychologia, 89 , pp. 132–140, 2016.
Race perception and gaze direction differently impair visual working memory for faces: An event-related potential study Journal Article
Social Neuroscience, 11 , pp. 97–107, 2016.
2015
Perceived trustworthiness shapes neural empathic responses toward others' pain Journal Article
Neuropsychologia, 79 (Pt A), pp. 97–105, 2015.
Audio-visual dynamics in multiple object processing: Is attending to both modalities a prerequisite for the flexibility of individuation? An N2pc study Conference
Rovereto Attention Workshop, Center for Mind/Brain Sciences (CIMeC), University of Trento, 2015.
Papers in progress
2017
Attachment and empathic reactivity to painful cues in drug-addicted mothers and their potential effects on parenting Journal Article
Paper under review, 2017.
L'utilizzo della tecnica di hyperscanning nelle neuroscienze sociali Journal Article
Submitted to Giornale Italiano di Psicologia, 2017.
Electronic versions of papers are provided as a professional courtesy to ensure timely dissemination of academic work for individual, noncommercial purposes. Copyright and all rights therein reside with the respective copyright holders, as stated in each paper. These files may not be reposted without permission.