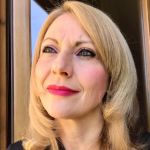 Research Areas
I have a strong background in cognitive sciences and neuroscience and in particular I have dealt with attention in the temporal dimension and visual working memory.
Currently, my "scientific" goal is to understand the role of the observer's sensorimotor representations during the processing of facial expressions of others, an open question in the literature, which finds great supporters and equally great detractors.
I am also interested in the neural correlates of conscious processing of faces and facial expressions.
Publications
2007
2006
2005
Analisi distribuzionali dei tempi di reazione: uno strumento avanzato per la valutazione dei modelli cognitivi Journal Article
In: Giornale italiano di psicologia, vol. 32, no. 3, pp. 555–576, 2005.
2003