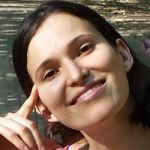 Publications
2018
2016
Cross-modal matching of numerosity is subserved by the left parietal cortex in the developing brain Conference
Biennal Meeting of the Society for Functional Near-Infrared Spectroscopy, Paris (FR). October 13-16, 2016.
2015
Audio-visual dynamics in multiple object processing: Is attending to both modalities a prerequisite for the flexibility of individuation? An N2pc study Conference
Rovereto Attention Workshop, Center for Mind/Brain Sciences (CIMeC), University of Trento, 2015.
Electronic versions of papers are provided as a professional courtesy to ensure timely dissemination of academic work for individual, noncommercial purposes. Copyright and all rights therein reside with the respective copyright holders, as stated in each paper. These files may not be reposted without permission.