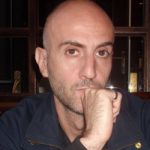 Research Areas
Visual short-term memory
Numerical cognition
Cognitive control
Functional Near Infrared Spectroscopy (fNIRS)
Publications
2012
Optical imaging in cognitive neurosciences: an introductory review Journal Article
In: J. Near Infrared Spectrosc., vol. 20, no. 1, pp. 75–92, 2012.
2011
A new method based on ICBM152 head surface for probe placement in multichannel fNIRS Journal Article
In: Neuroimage, vol. 54, no. 2, pp. 919–927, 2011.
2010
2008
Electronic versions of papers are provided as a professional courtesy to ensure timely dissemination of academic work for individual, noncommercial purposes. Copyright and all rights therein reside with the respective copyright holders, as stated in each paper. These files may not be reposted without permission.