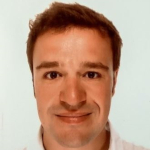 Research Areas
Visual attention, eye movements.
Publications
2021
Can attitude similarity shape social inhibition of return? Journal Article Forthcoming
Visual Cognition, Forthcoming.
Social attention across borders: A cross-cultural investigation of gaze cueing elicited by same- and other-ethnicity faces Journal Article Forthcoming
British Journal of Psychology, Forthcoming.
Is 'heavy' up or down? Testing the vertical spatial representation of weight Journal Article
Psychological Research, 85 , pp. 1183–1200, 2021.
A test of the pathway model of problematic smartphone use Journal Article Forthcoming
Journal of Behavioral Addictions, Forthcoming.
2020
Microsaccadic rate and pupil size dynamics in pro-/anti-saccade preparation: the impact of intermixed vs. blocked trial administration Journal Article
Psychological Research, 84 , pp. 1320-1332, 2020.
Early saccade planning cannot override oculomotor interference elicited by gaze and arrow distractors Journal Article
Psychonomic Bulletin & Review, 27 , pp. 990-997, 2020.
Social modulators of gaze-mediated orienting of attention: A review Journal Article
Psychonomic Bulletin & Review, 27 , pp. 833-855, 2020.
Eye contact boosts the reflexive component of overt gaze following Journal Article
Scientific Reports, 10 (4777), 2020.
2019
Self-related shapes can hold the eyes Journal Article
Quarterly Journal of Experimental Psychology, 72 , pp. 2249-2260, 2019.
Evidence of SQUARC and distance effects in a weight comparison task Journal Article
Cognitive Processing, 20 , pp. 163-173, 2019.
Electronic versions of papers are provided as a professional courtesy to ensure timely dissemination of academic work for individual, noncommercial purposes. Copyright and all rights therein reside with the respective copyright holders, as stated in each paper. These files may not be reposted without permission.