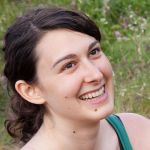 Research Areas
fNIRS – functional near-infrared spectroscopy.
Selected Publications
2017
On the role of the inferior intraparietal sulcus in visual working memory for lateralized single-feature objects Journal Article
J Cogn Neurosci, 29 (2), pp. 337–351, 2017.
2016
Long-term continuous monitoring of the preterm brain with diffuse optical tomography and electroencephalography: A technical note on cap manufacturing Journal Article
Neurophotonics, 3 (4), pp. 045009, 2016.
2015
How short is short? Optimum source--detector distance for short-separation channels in functional near-infrared spectroscopy Journal Article
Neurophotonics, 2 (2), pp. 025005–025005, 2015.
2014
A 4D neonatal head model for diffuse optical imaging of pre-term to term infants Journal Article
Neuroimage, 100 , pp. 385–394, 2014.
Motion artifacts in functional near-infrared spectroscopy: a comparison of motion correction techniques applied to real cognitive data Journal Article
Neuroimage, 85 , pp. 181–191, 2014.
Publications
2020
Construction and validation of a database of head models for functional imaging of the neonatal brain Journal Article Forthcoming
Human Brain Mapping, Forthcoming.
A wide field-of-view, modular, high-density diffuse optical tomography system for minimally constrained three-dimensional functional neuroimaging Journal Article
Biomedical Optics Express, 11 (8), pp. 4110–4129, 2020.
Multi-shell diffusion MRI based tractography of the facial nerve in vestibular schwannoma Journal Article
American Journal of Neuroradiology, 41 (8), pp. 1480-1486, 2020.
A bilateral N2pc (N2pcb) component is elicited by search targets displayed on the vertical midline Journal Article
Psychophysiology, 57 (3), pp. e13512, 2020.
Computer data simulator to assess the accuracy of estimates of visual N2/N2pc event-related potential components Journal Article
Journal of Neural Engineering, 17 (3), pp. 036024, 2020.
2019
Functional dissociation of anterior cingulate cortex and intraparietal sulcus in visual working memory Journal Article
Cortex, 121 , pp. 277-291, 2019.
Reward motivation and neurostimulation interact to improve working memory performance in healthy older adults: A simultaneous tDCS-fNIRS study Journal Article
NeuroImage, 202 , pp. 116062, 2019.
Recommendations for motion correction of infant fNIRS data applicable to data sets acquired with a variety of experimental designs and acquisition systems Journal Article
Neuroimage, 200 , pp. 511-527, 2019.
Frontal haemodynamic responses in depression and the effect of electroconvulsive therapy Journal Article
Journal of Psychopharmacology , 33 (8), pp. 1003-1014, 2019.
Perception of Caucasian and African faces in 5- to 9-month-old Caucasian infants: A functional near-infrared spectroscopy study Journal Article
Neuropsychologia, 126 , pp. 3-9, 2019.
Electronic versions of papers are provided as a professional courtesy to ensure timely dissemination of academic work for individual, noncommercial purposes. Copyright and all rights therein reside with the respective copyright holders, as stated in each paper. These files may not be reposted without permission.