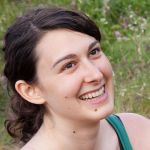 Research Areas
fNIRS – functional near-infrared spectroscopy
Visual short-term memory
Selected Publications
2017
2016
2015
How short is short? Optimum source--detector distance for short-separation channels in functional near-infrared spectroscopy Journal Article
In: Neurophotonics, vol. 2, no. 2, pp. 025005–025005, 2015.
2014
A 4D neonatal head model for diffuse optical imaging of pre-term to term infants Journal Article
In: Neuroimage, vol. 100, pp. 385–394, 2014.
Motion artifacts in functional near-infrared spectroscopy: a comparison of motion correction techniques applied to real cognitive data Journal Article
In: Neuroimage, vol. 85, pp. 181–191, 2014.
Publications
2022
Towards Assessing Subcortical "Deep Brain" Biomarkers of PTSD with Functional Near-Infrared Spectroscopy Journal Article Forthcoming
In: Cerebral Cortex, Forthcoming.
2021
fNIRS & e-drum: an ecological approach to monitor hemodynamic and behavioural effects of rhythmic auditory cueing training Journal Article
In: Brain and Cognition, vol. 151, pp. 105753, 2021.
Altering sensorimotor simulation impacts early stages of facial expression processing depending on individual differences in alexithymic traits Journal Article
In: Brain and Cognition, vol. 148, pp. 105678, 2021.
Accurate hemodynamic response estimation by removal of stimulus-evoked superficial response in fNIRS signals Journal Article
In: Journal of Neural Engineering, vol. 18, no. 3, pp. 036019, 2021.
Electronic versions of papers are provided as a professional courtesy to ensure timely dissemination of academic work for individual, noncommercial purposes. Copyright and all rights therein reside with the respective copyright holders, as stated in each paper. These files may not be reposted without permission.